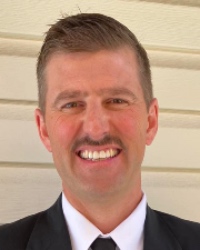 Tye Jones – Colorado Springs, CO
ATP and Flight Instructor for:
– Single & Multi-Engine Land
– Instrument Airplane
– Turboprop and Piston Instructor
Initial and Recurrent Instructor for:
Beechcraft: King Air 90/200/250/260
Cessna Multi-Engine Piston: 310/335/340/401/402/414-414A Chancellor/421 A-B-C Golden Eagle
Cessna Multi-Engine Turboprop: 425 Conquest I / 441 Conquest II
Daher-Socata TBM 700 A-B-C2/850 L & G/900/910/930
Pilatus PC12 -41/-45/-47 Legacy
Piper Multi-Engine Piston: PA31 Navajo/Chieftain/Mojave
Piper Multi-Engine Turboprop: PA31T Cheyenne I/II/IIXL
Piper Single-Engine Piston: PA46 M350/Mirage/Malibu/Matrix
Piper Single-Engine Turboprop: P46T Meridian/M500/M600/JetProp DLX
Pilot/Instructor Bio:
Tye has owned Wright Aviation LLC since 2017 and manages the company office in Colorado Springs.  He holds an ATP pilot certificate with CFI/II/MEI instructor privileges and has taught on almost every aircraft the company has in its insurance course approvals.  Tye is a 2002 Embry-Riddle Aeronautical University (ERAU) graduate and instructed at their Prescott Arizona campus from 2005-2013.  When he's not working in the office and instructing for Wright, he flies regional jets for Skywest Airlines painted for United Express, Delta Connection, and American Eagle.  Previously, he's been a full-time pilot examiner for 6 years, served as a P-135 air ambulance captain in King Airs out of San Antonio, and flown bank checks and UPS Next-Day Air packages in Piper Chieftains for Ameriflight Inc, a P-135 operator in the Pacific Northwest based at Portland, OR.
Beyond professional flying, he was recognized as a top instructor for Embry-Riddle, the largest private aviation university of its kind.  In 2007, ERAU voted him Flight Instructor of the Year.  In 2008, he was further nominated for Flight Instructor of the Year for the state of Arizona.  He has also served as a ground school instructor teaching classes for both Embry-Riddle and Yavapai College and as a Chief Instructor for Northaire Aviation flight school, all in Prescott AZ.
His training is professional, fun, and thorough coupled with a friendly, relaxed personality that's easy to get along with and learn from.  With over 1,500 checkrides administered as an examiner for Private, Instrument, Multi-Engine, Commercial, CFI and CFII, Tye excels at putting people at ease because he knows pilots perform better when they aren't nervous.  He's also quite adept at training and evaluating pilots' abilities and conducting recurrent courses within a short amount of time.  Explaining challenging concepts in an easy-to-understand manner for any age of pilot and all levels of experience is his objective, whether it's been for an introductory flight with a teenager or a proficiency check for a former airline pilot.  Connecting the known to the unknown is his favorite teaching style for ground school concepts.  Real world application of knowledge, tips, techniques, and operational insights are what Tye brings to the table.   Although he flies as a crew member in a 121 airline environment full-time, he is well-versed in the importance of single-pilot resource management for general aviation flying and is eager to help you develop and maintain your knowledge and skill of operating safely while solo in the cockpit and looks forward to working with you.
Pilot and Instruction Experience:
5,900 hours Total Flight Experience
4,000 hours Dual Given including 2,000 Dual Given in TAA/glass cockpit aircraft
1,000 hours Turboprop/Turbojet
1,000 hours Part 135 Single Pilot Operations (PA31 & King Air)
Type ratings:  Cessna Citation CE-500, Canadair Regional Jet CL-65
Embry-Riddle Aeronautical University, Prescott AZ:  Flight Instructor P61/141/142, Flight Dispatch Supervisor, Adjunct Faculty ground school instructor (2005-2009, 2011-2013)
Flight Standards Department:  Pilot Examiner, Safety Officer, Instructor for new examiners and new instructors (2007-2009, 2011-2013)
CAE Simuflite, Arizona State University Phoenix-Gateway Campus:  Embry-Riddle's CRM & Airline Crew Transition course and CRJ-700 Sim Instructor (2012-2013)
Jet Center/Air Medical, San Antonio TX:  EMS King Air captain (2014-2015)
FAA Light Twin Refresher (LTR) and Technically Advanced Aircraft (TAA) course instructor for FAA Aviation Safety Inspectors (ASI) (2011-2013)
FAA Flight and Sim Instructor for new hire FAA Aviation Safety Inspectors (ASI) indoc course
NorthAire Aviation Inc, Prescott AZ:  Chief Flight Instructor, Flight Department HR Manager, Corporate pilot (2013-2014)
SkySchool, Prescott AZ:  Flight Instructor (2005-2007)
Air Grand Canyon, Prescott AZ:  maintenance ferry pilot (2005-2007)
Business Management Experience:
Wright Aviation LLC – President/CEO (2017-current)
Casa de Hones Customs, Prescott AZ – Owner/Operator/Custom 4×4 modifications and fabrication instructor  (2000-2006)
NorthAire Aviation Inc, Prescott AZ – Flight Department Manager & Chief Instructor (2013-2014)
Education:
Bachelor of Science in Aeronautical Science with Meteorology Minor
Embry-Riddle Aeronautical University, Prescott AZ
Turbine Aircraft experience:
Beechcraft King Air 90/200/250/260, 99 Airliner
Beechjet/Mitsubishi Diamondjet MU300
Canadair CRJ 200/700/900
Cessna 425 Conquest I/441 Conquest II/510 Mustang/525 Citation M2/550 Citation II
Daher-Socata TBM 700A-B-C2/850 Legacy-G1000-NXi-TXi/900/910/930
Learjet 35
Pilatus PC12 -45/-47 Legacy
Piper P46T Meridian/M500/M600, JetProp DL/DLX
Piper PA31T Cheyenne I/II
Rockwell Turbo Commander 695
Piston Aircraft experience:
American Champion: Super Decathlon
Beechcraft: Bonanza V35/Musketeer/Sundowner
Bellanca: Viking, Super Viking
Cessna: 150-Aerobat/152/172-XP-RG/177-RG/182-RG/206/207/310/340A/414A/421A-B-C
Diamond: Twin Star DA42NG
Lancair: IV
Mooney: 201/M20/252
Piper: PA24 Comanche, PA28 Cherokee, PA28R Arrow, PA44 Seminole, PA34 Seneca, PA46 Matrix/Mirage/Malibu, PA31 Navajo/Chieftain/Mojave
Avionics Experience:
Garmin: GNS430/530, GTN650/750, G600/900/1000-NXi-TXi/G3000
Rockwell-Collins: FMS-4200, ProLine Fusion
Avidyne Entegra
Aspen: EFD1000
Collins/Honeywell/Bendix-King conventional