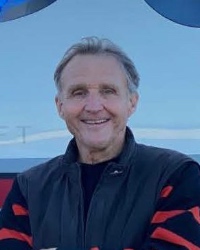 Michael L Phillips – Camarillo, CA
Commercial Pilot and Master Flight Instructor for:
– Single & Multi-Engine Airplane Land
– Single-Engine Airplane Sea
– Instrument Airplane
– Glider
– Turboprop and Piston Instructor


Instructor for:
Beechcraft Bonanza 35, 36
Piper P46T Meridian, M500, JetProp conversion
Piper PA46 310P Malibu, 350P Mirage, 350T Matrix
Daher TBM 700A/B/C2, 850 Legacy & G1000
Epic LT & E1000 turboprop
Columbia 350/400
Total Flight Experience:
15,500+ hours
13,100+ hours Dual Given (includes 6,500 hours IFR instruction given)
7,000+ hours combined in Turboprop/High Performance/Complex aircraft
1,400+ hours Tail Wheel Instruction
350+ hours turboprop experience
Instruction Experience:
Master Flight Instructor – 2008, 2010, 2012, 2014, 2016, 2018, 2000, 2022
FAA Wright Brothers Master Flight Instructor recipient
FAA Gold Seal Instructor with 36+ years of teaching experience
Bio:
Michael is a seasoned teaching professional with a passion for aviation and all phases of flight instruction. He has a diverse background which provides him with the ability to work with a wide variety of personalities and backgrounds. He has been a Certified Flight Instructor since 1975. He has had an opportunity to fly and teach in a number of regions of the country which provides him with an understanding and appreciation for weather and challenges that other parts of the United States offer to pilots.
He specializes in training in Columbia/Cessna/Corvalis aircraft and other Technically Advanced Aircraft as well as transition training for all Garmin GPS units, G1000, Avidyne, Aspen and Bendix King equipped aircraft.  He is the Managing Partner and Chief Flight Instructor at Aviation Instruction Simulator Training and is on the teaching staff at CP Aviation where he teaches beginning, instrument and commercial students and gives CFI as well as tail wheel training at the Santa Paula Airport.
A Certified Flight Instructor for thirty-five years, he is an accredited Master Instructor and an FAA Gold Seal Instructor.
Business/Professional Experience:
Owner & Chief Instructor – Aviation Instruction, LLC, Camarillo CA
Charter/Founding member – SAFE, FAASTeam Representative
Over thirty-five years of progressively challenging experience in major corporations and entrepreneurial environments related to manufacturing, aerospace, sales, marketing and distribution organizations. This experience includes functional and operational experience in human resources, brand and private label marketing and sales, sales management and consulting, as well as operational responsibility for a specialty sales, marketing and distribution company, and as the owner of an Internet marketing and web development company.  Throughout his career, his passion has been teaching and contributing to the growth of everyone with whom he has been associated. The majority of his career has been spent teaching others how to be successful and what it takes to achieve their personal and professional goals and dreams.
Aircraft Experience: 
Piper: Meridian/Mirage/Matrix/Malibu-(P46T, PA46-310/350); Cherokee 6XT, Lance and Turbo Lance (PA32)
Beechcraft:  Baron Series BE55, Bonanza Series A36
Cessna:  Columbia 400, CorvalisTT, Cessna 182/182T Skylane (Conventional/G1000), Cessna P-210, T-210, Cessna 206T
Mooney:  M20 Ovation, Acclaim
Diamond:  DA40 Diamond Star
Avionics Experience:
Garmin GTN650/750, GNS430/530, G500/600, G1000/900
Avidyne Entegra
Bendix King conventional
Aspen EDF1000Pro